Join us next year!
This event, created in partnership with Sundowners Beach Bar & Grill, brings together women of all backgrounds for a fun afternoon of bonding over our common love for the ocean, as well as a passion for creating a brighter future for people and planet. You'll have fun while doing good, helping to support scuba certification scholarships for young girls in Roatan, as well as their access to the education and fun International Girls Day event hosted by Roatan Peer Health Exchange.
---
Celebrate PADI Women's Dive Day in Roatan in July 2024.
---
PADI Women's Dive Day in Roatan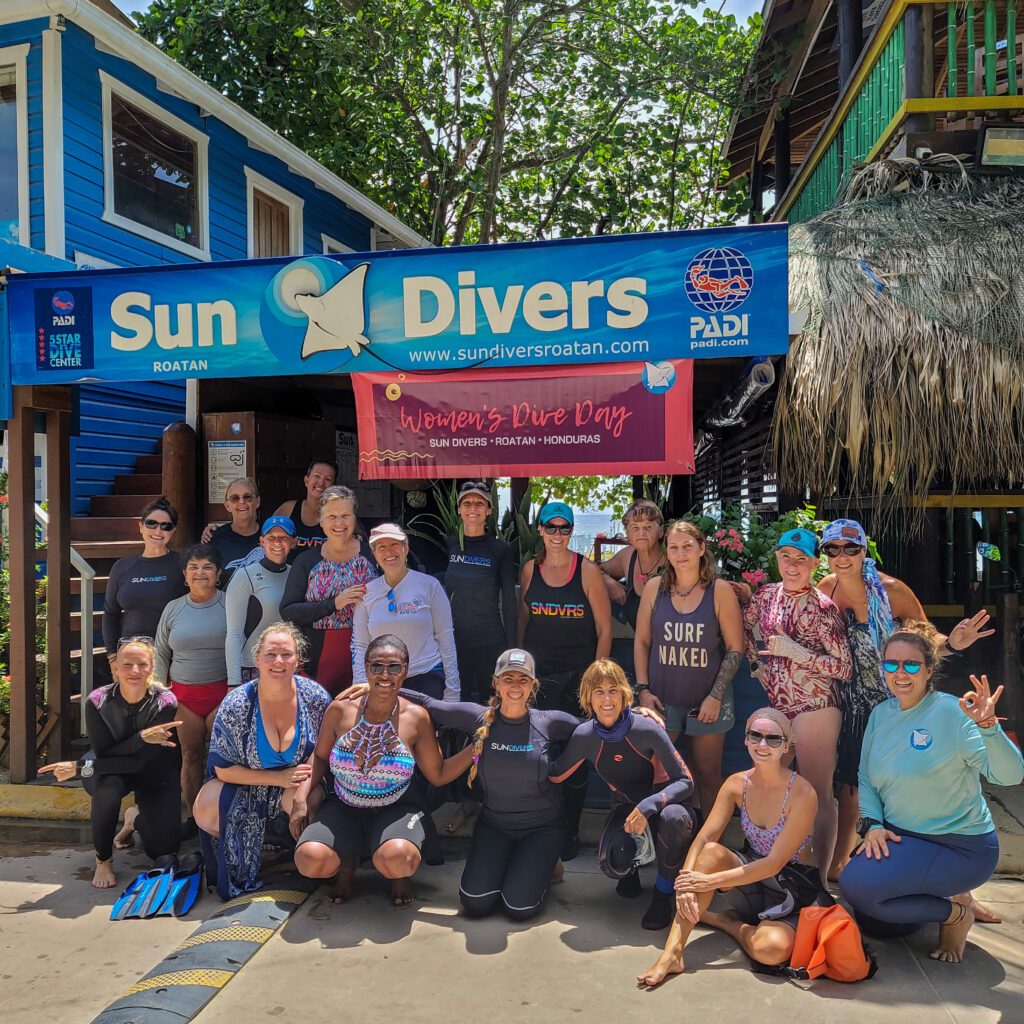 The Dip & Sip begins with an afternoon two-tank dive trip, departing at 1:15. You'll enjoy a beautiful day exploring turquoise waters, the colorful coral reef and abundance of marine life in Roatan. After a couple great dives, we'll head next-door to the Sundowners top deck to enjoy the sunset, your choice of wraps or salad, one free cocktail/drink and of course, great company!

100% of proceeds go to Roatan Peer Health Exchange. Rental gear is included. Divers must be certified Open Water and have dived within the past year.
---
Women supporting women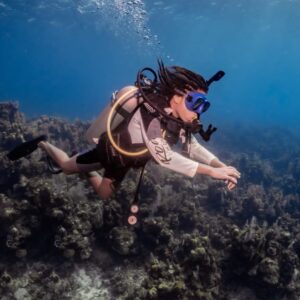 Sun Divers and Sun Downers are giving 100% of the event proceeds to the Roatan Peer Health Exchange in support of two important initiatives:

ROA Girls Dive! Certification Scholarship Program
Sun Divers and RPHE are partnering to provide more girls in Roatan with access to the ocean. Scuba diving provides immense health & wellness benefits, alternative activities for youth and a potential career path. Learn more about the program.

International Girl's Day: This community event provides young women from the island access to educational and empowerment workshops on topics such as entrepreneurship, mental health and women's health.

By joining us for the Dip & Sip, you'll not only be having fun, but you'll be doing some good supporting the health & wellness of young girls and teens in Roatan.

Can't join the Dip & Sip? You can still support by sponsoring a ROA Girl scuba certification!
---
I wanna Dip & Sip!