Let's go to new depths
Our planet is 70% water – don't wait to explore it!
Roatan's clear, Caribbean water is a portal to an unbelievable new world. A world that will take your breath away and expand your mind. And these calm clear waters provide the perfect setting to get your PADI scuba diving certification in Honduras.
Whether it's your first time breathing underwater or your 500th back roll into the blue – taking a PADI scuba diving certification course in Roatan, will bring more depth and color to your experience.
Let us help you decide which course is right for you.
---
Get your PADI in Roatan
What you can expect when you get a Honduras scuba certification with us:
Small groups: Sun Divers is a PADI 5 Star Dive Center and we offer courses ranging from introductory experiences all the way up to your first level as a PADI dive professional. Our students enjoy world-class instruction from PADI instructors in a small group setting. And we never exceed a 4:1 student to instructor ratio. These small class sizes mean that you get tons of direct, undivided attention.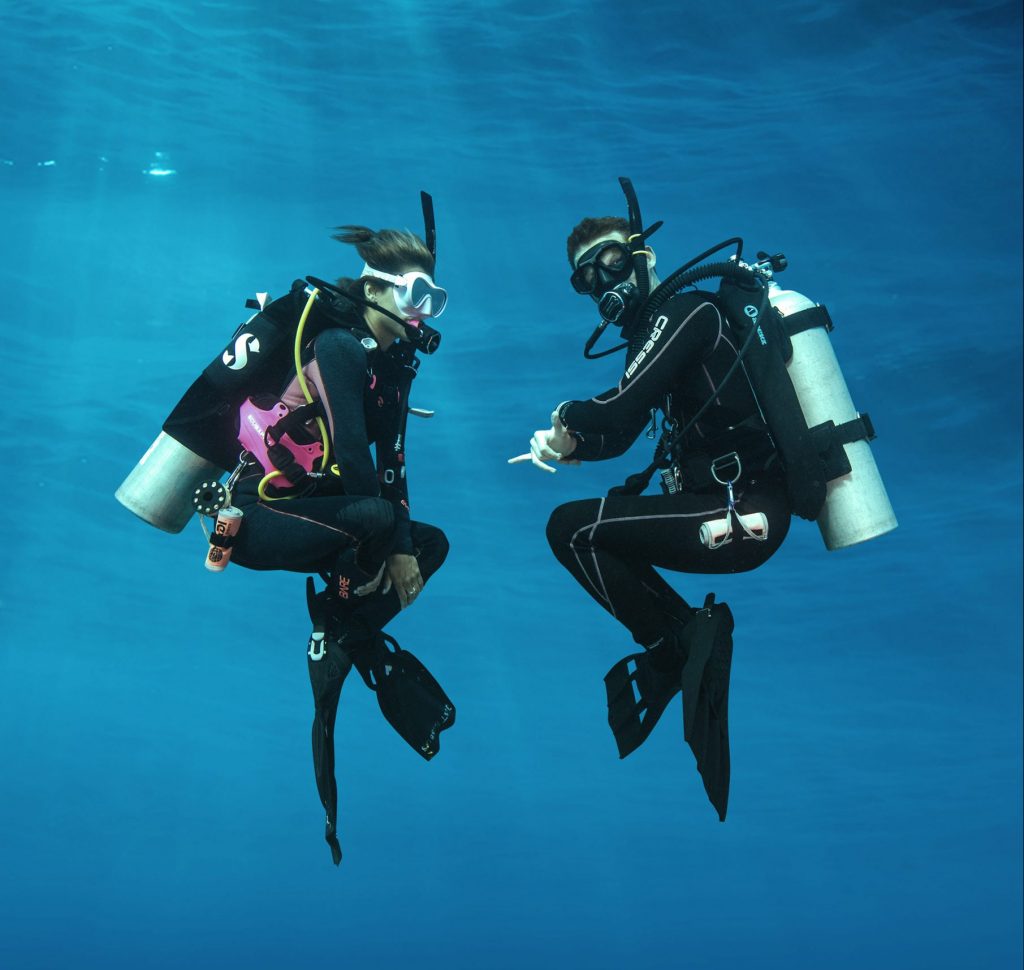 Multilingual: Our instructors and divemasters make up a diverse group of professionals, bringing skills and experience gained right here in Roatan and around the world. We offer courses and dive experiences in multiple languages, including English, Spanish, and French.
Flexibility: Many PADI scuba courses take place over 2-3 days, but we know there is so much more to do when you come to Roatan for your scuba certification! As a concierge dive center, we offer flexible course schedules. This means that we can work around your vacation plans. So you never have to choose between getting your PADI and seeing the best that Roatan has to offer on land.
Top notch operations: Not only is our instruction on point and our team exceptional, so are our facilities, custom dive boats, top-of-the-line ScubaPro rental gear. We make sure every detail of your experience is first class.
Amazing location: We're conveniently located in the heart of West End, literally five steps from the ocean. We're also next to the iconic Sundowners Beach Bar & Grill, as well as a variety of local restaurants, bars and shops. This central location makes it easy to dive, play, and explore on your vacation. And we did mention the killer sunsets, right?!
---
Dive In Now with E-Learning
Whichever course you're taking, you can choose between in-person or online theory to best fit your personal learning style and travel schedule. You can save yourself sweet vacation time and start your training today online with PADI E-Learning. This interactive program allows you to learn at your pace at home and prepares you for the in-water portion of your training. It also saves you from studying while on vacation, freeing up more time to explore all that Roatan has to offer – including more diving!
---
Entry Level Courses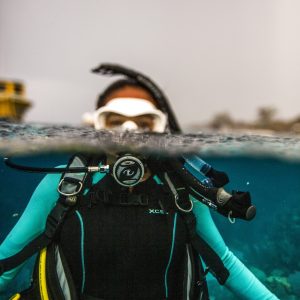 Discover Scuba Diving
Often called a "DSD" or a "Try Dive," this is your gateway to the scuba world! This optional experience is not a course and does not provide credit toward a course – but it will give you a vacation memory to last a lifetime.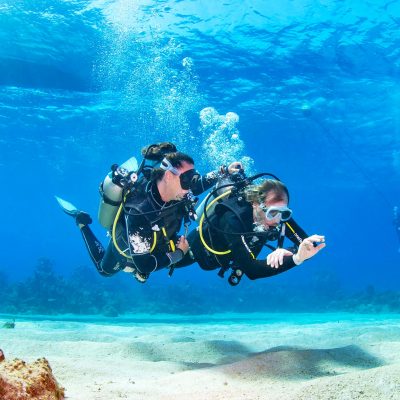 Open Water 1
This option lets you have the Discover Scuba Diving experience while getting credit toward your Open Water certification. And when you continue your course with us, you receive a credit toward your course fees.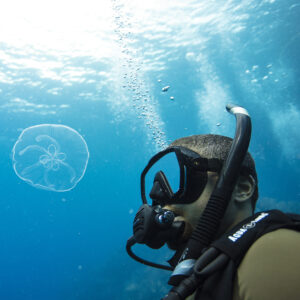 Scuba Diver
This course is perfect for those short on time who want to achieve a certification that they can build upon later. The Scuba Diver certification teaches the basic scuba skills and prepares you for a lifetime of diving under the supervision of a dive professional at a maximum depth of 40 feet / 12 metres.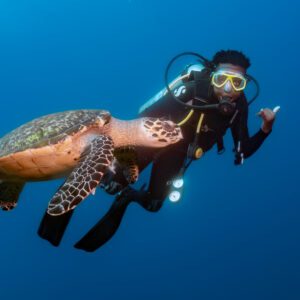 Open Water Diver
Get your PADI in Honduras when you complete the Open Water course at Sun Divers! Open Water divers are fully certified divers who can grab a dive buddy and go fun dive anywhere in the world. This course covers all required scuba skills and dive theory to make sure you are prepared to dive safely and confidently – with or without a guide.
---
Continuing Education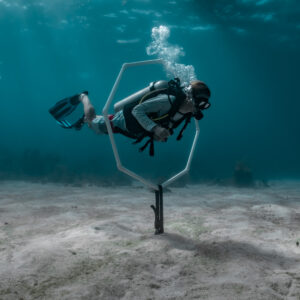 Advanced Open Water
Fine tune and expand your skills in the Advanced Open Water course. This course takes place over 2-3 days and includes 5 Adventure Dives. The Advanced course is an incredible way to try out different types of diving while perfecting skills and increasing your familiarity with the dive gear and processes.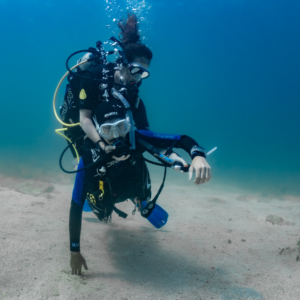 Rescue Diver
Advanced Open Water certified divers who want to learn more about preventing & handling dive emergencies will enjoy the PADI Rescue Diver course. Learn about preventative saftey measures, how to handle medical emergencies and search & rescue. Many divers say this is the most rewarding PADI course.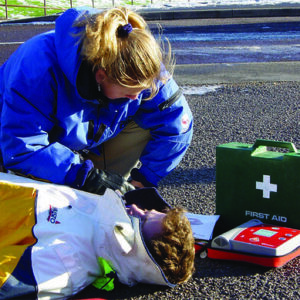 Emergency First Response
A requisite Rescue Diver course, this course uses role playing scenarios to teach first and secondary aid practices. When you complete the EFR course, you'll hold the EFR certification card valid for 2 years. First Aid & CPR certifications from other training organization can count toward this requirement.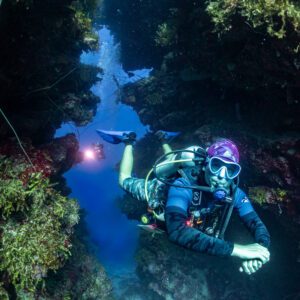 Divemaster Internship
You've probably met a divemaster that changed your life, and now it's your chance to become one! This is the first level of becoming a PADI Pro and as a multiple-week course is treated as an internship that covers theory, skills, standards, and safety. Getting certified in Roatan will also give you a taste of working an dliving on a tropical island.
---
Specialty Courses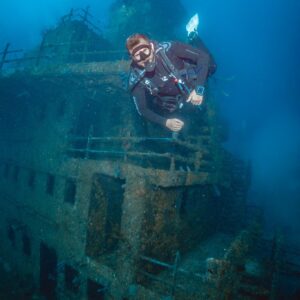 Specialties are additional certifications above and apart from the core PADI courses listed above. Specialties allow divers to take a "deep dive" into a topic or style of diving they are most interested in. Many specialties include multiple dives to practice and experiment with new scenarios and conditions. At the end of your specialty, you'll receive an additional certification card from PADI that acts as your entrance ticket to those specialized dives in the future.
Completing five specialties also qualifies you for the elite designation of a PADI Master Scuba Diver held by fewer than 2% of divers in the world.
Sun Divers proudly offers the following specialty certifications in Roatan:
---
And now for your reward!
When you take any course with us, we reward you with our most discounted rate on fun dives. So you can take your freshly new skills and put them to use while getting to see even more of Roatan's world-renowned dive sites.