So you can focus on your experience, not your gear.
Your scuba diving gear can make or break how much you enjoy your dives. Which is why we only carry new, top-of-the-line rental gear from SCUBAPRO — the industry's gold standard for innovation, performance, reliability and durability.
---
Available Equipment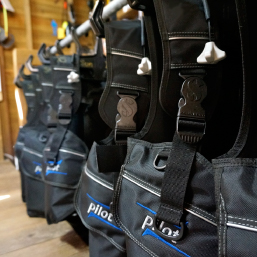 ScubaPro Glide BCDs featuring an ergonomic design that is padded for comfort yet lightweight. Includes quick release integrated weight pocket system, two rear trim pouches for balance, 3-dump deflation system, quick release shoulder buckles and large cargo pockets, loop closures and D-rings for accessory transport.  
ScubaPro Regulators with classic downstream valve and high comfort orthodontic mouthpieces
ScubaPro 3mm Wetsuits designed for ultimate comfort and to delay heat loss. Available in Mens, Womens, Full and Shorty
ScubaPro Masks designed to keep water out, clear quick and give you the best underwater vision possible. Selection of sizes and styles available.
Fins – in a selection of sizes, lengths and widths as well as options for full foot or open-heel with booties.
---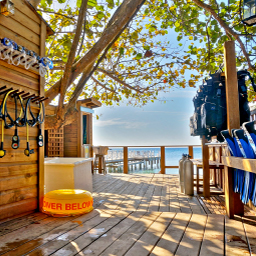 Also Available Upon Request
Dive computer
Rashguards
63cf or 100cf aluminum tanks (80cf is standard)
Nitrox
---
Have your own gear?
Great! We're happy to store it for the duration of your stay in our private and secure gear storage. And with our concierge approach to diving, it will always be pre-assembled for you on the boat, ready when you are!
---
Want your own gear?
Sun Divers is an authorized ScubaPro dealer and can help with all of your gear needs. Order ahead, purchase on site and take advantage of our Rent-to-Own Computer Program.