It's hard to put into words the sheer thrill, utter joy and ultimate peace that diving brings each of us. But videos and photos… well they can speak a thousand words. Especially when they're taken by the professionals on the Sun Divers team. Our professional underwater photographers and videographers capture the magic of your experience on Roatan's pristine reef, so that you forever have digital memories to look back upon and to share.
They might capture you candidly on a dive – or better yet you can arrange your own private underwater session.
---
Private Videographer Sessions
Create a visual story of your epic dive travels in Roatan by having our professional videographer accompany you on private dive sessions. Each mesmerizing marine life encounter and thrilling moment of exploring Roatan's underwater paradise will be masterfully captured in the dynamic medium of video. You can be as much a part of the creative process as you'd like, sharing your vision with our videographer beforehand.
Option 1: Personalized Video Clip Collection
Collection of 10 or 15 personalized clips of you diving, plus wildlife and coral reef shots. Can be shot portrait style (best for reels) or landscape for you to create your own video montage.
Receive your clips by the end of the day, ready to post to social media by dinner time.
This library of clips come without audio, so you can add your own vibe to your videos
Option 2: Professionally Produced Video Montage
Receive a fully edited, color corrected video complete with music. This can be a shorter 1-2 minute montage or 3-4 minutes capturing the entire dive day. Tell us what story you want to tell and we'll bring it to life.
Full-length videos delivered within 24hrs by email
---
Private Photo Sessions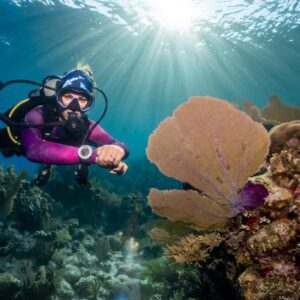 Whether it's for the 'gram, your family Christmas cards or that 100th dive tradition, we're going to make you look like the ultimate underwater explorer.

You'll be joined by our pro photographer for two dives where a collection of photos will be taken for you to choose from. Select packages of 10, 15 or 20 shots. These images will be:

– Personalized to capture the shot you want

– Fully retouched and color corrected

– High resolution for reprints of any size
---
Snaps of the Day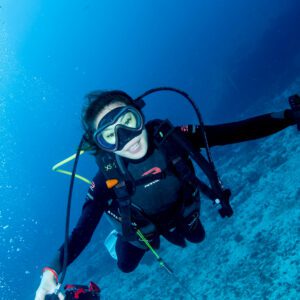 Our pro photographers join dives regularly to capture candid photos of divers doing what they love. They also gets amazing shots of the wildlife they encountered during their dives.

Were you lucky enough to have a photographer on one of your dives? Then you're lucky enough to have access to professional photos that perfectly capture your experience. Check out our Sun Divers Snaps page and click on the calendar to download and purchase your favorite shots of the dive.
---
Discover Scuba Diving Photo Session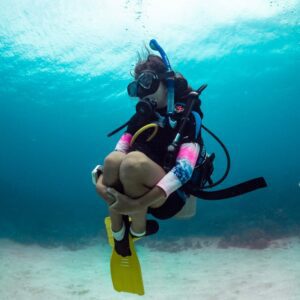 Capture the magic of your first moments underwater and have a digital memory you can share with friends & family.

Let our pro photographer join you for your Discover Scuba Diving experience and you can choose a package of 10 shots that commemorate this once in a lifetime moment.
---
Magic Captured
---