Truly reef-friendly suncare products coming to Sun Divers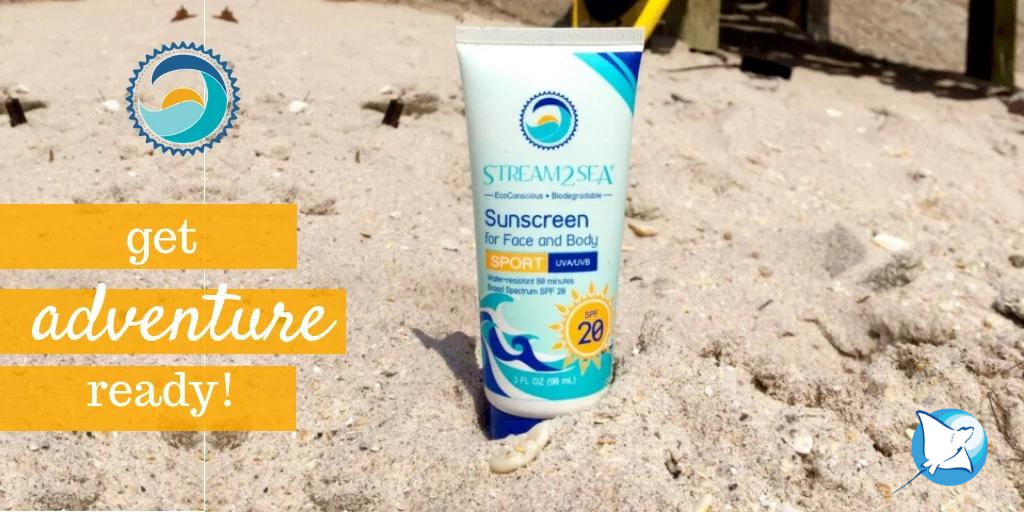 By Sun Divers Roatan / April 20, 2022 /
Blogs
After a recent trip to West Bay where we had to comb through resort gift shop after gift shop in search of reef-safe sunscreen for our son who was visiting, we realized that Roatan has a major chemical sunscreen problem. It took us one whole hour and five shops later to finally find a sunscreen product that would not be damaging to the reef or our son's health.  
If we struggled to find reef-friendly sunscreen on the island, and we live here, what are the thousands of people who visit ever year wearing on their skin when they visit our beautiful island to snorkel, dive, swim, soak and float right next to one of our most loved and most important resources: the coral reef?  
Usually ones to opt for hats or UV-protection clothing, we realized just how blind we've been to the lack of reef-friendly sunscreen and beauty products on the island. And we watched in horror as hundreds of people slathered with the telltale sign of chemical sunscreens splashed and played right next to one of our most beloved and valuable resources: the coral reef.  
We HAD to do something about this and fast.  
That hunt to find where to buy reef-safe sunscreen in Roatan prompted outreach to a company that one of our employees had recently been raving about and encouraging us to use for our defog: Stream2Sea.  
The idea for the Sea2Stream skincare line came about after a similar experience on a Palau liveaboard for founder and fellow scuba diver Autumn Blum. "We were showering on deck with fragrant suds running right overboard, putting leave-in conditioner in our hair, slathering on chemical-based sunscreens then jumping back in the ocean to repeat the process."  
Like us, Autumn knew she had to do something. As a chemist, entrepreuner and ocean advocate she along with the team at Steam2Sea created a skincare line that they empirically know is safe for our marine environment and safe for our own bodies. 
Why We Love Stream2Sea
Today, Stream2Sea is the only mineral-based sunscreen on the planet that's been tested and proven safe for freshwater fish, saltwater fish, and coral larvae, and has passed the stringent HEL Labs Protect Land + Sea certification.  
Steam2Sea formulas are also good for you! Their formulas are enriched with a proprietary and potent antioxidant-rich blend of: wakame seaweed, aloe vera, tulsi (holy basil), green tea, and olive leaf that protect and nourish from head to toe. They also actively avoid known endocrine disruptors and chemical ingredients that impact our water ecosystems and cause bodily harm.  
It gets even better: All of their products are biodegradable and available in either recyclable sugar cane resin packaging or PCR plastic (from recycled milk jugs).  
Our Stream2Sea Product Line
Soon, you will see Stream2Sea SPF 30 Sport Sunscreen and Hydrate Lip Balm for sale in our shop, as well as their Reef-Friendly Mask Defog on our boats.  
Check out this blog article to learn more about Stream2Sea's ingredients, rigorous and unmatched product testing, as well as skincare ingredients you should be running from.