July, 2021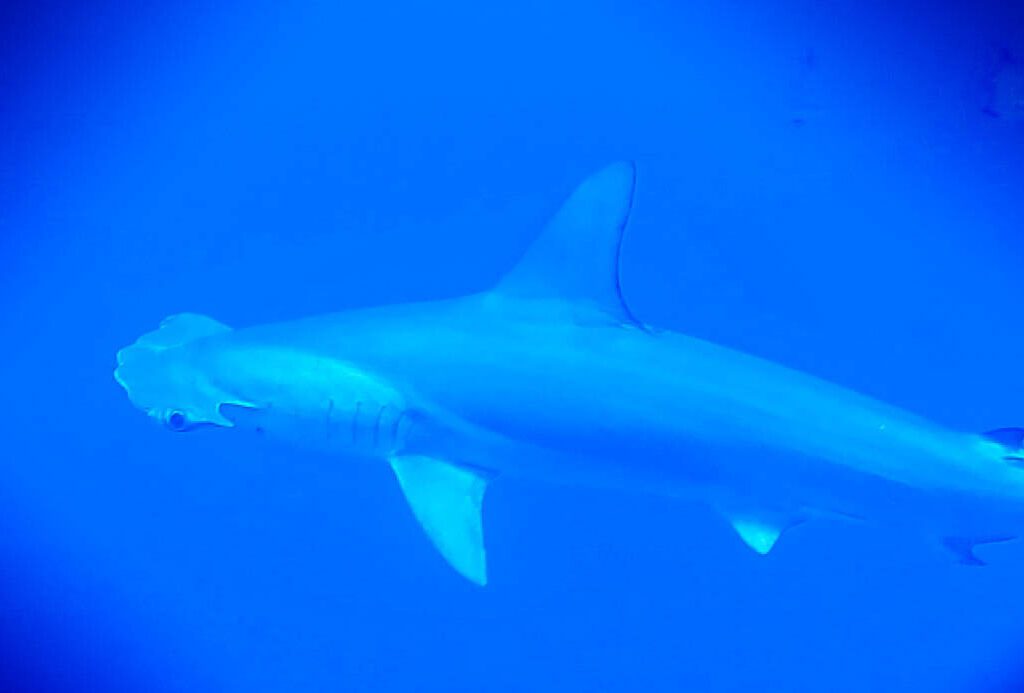 By Sun Divers Roatan / July 16, 2021 /
Blogs
Sharks: a bucket list sighting for almost any diver, striking fascination and sometimes a small dose of fear in the hearts of us all. We've spotted three scalloped hammerheads on dives in just two months, making us more than a bit obsessed here at Sun Divers. And we're not the only ones.
A new passion project in Roatan supported by the Roatan Marine Park and headed by Simon Gulak, shark biologist and founder of Sea Leucas, aims to shed some light on the little known life of sharks here in Roatan and the greater Bay Islands.
Share your shark sighting
The moment is magical. You hear the tank bang and direct your gaze to the blue. At first it's a shadow and then there's that undeniable dorsal fin. If you're an underwater photographer you're scrambling to not be all thumbs. If you're not, you're likely fixated. Witnessing firsthand the power and finesse of the ocean's apex predator in the wild is something you never forget.
It's an experience you want to share with everyone. You'll no doubt talk about it. Post about it. Hopefully add it to our "Best Sightings of the Month" board. And now you can also share your sighting to help build the first shark count database in the Bay Islands.
Sightings help science
Honduras designated all 240,000 square kilometers of its waters as the first shark sanctuary in the Americas in 2011. Yet, we know very little about shark life, behavior and abundance (or lack thereof) in Roatan and the Bay Islands.
Limited data means limited ability to protect these beautiful creatures who are not only crucial to the health of marine ecosystems, but have been proven to be of more value to our economies when they're alive and thriving than served on a menu.
One of the most important data points that can help protect sharks is simply establishing a baseline of their abundance. This baseline is something that does not exist in Roatan and the Bay Islands….yet. RMP and Sea Leucas have established the first ever database for shark sightings with the hopes that the entire community will contribute.
Adding your sighting is simple. Just visit the RMP Shark Sightings page to submit information about your sighting including when, where and what species was seen.
Sightings to date have included scalloped and great hammerheads, oceanic white tips and silky sharks.
What will we spot next?
The best way to find out is to dive in!