Topic: Blogs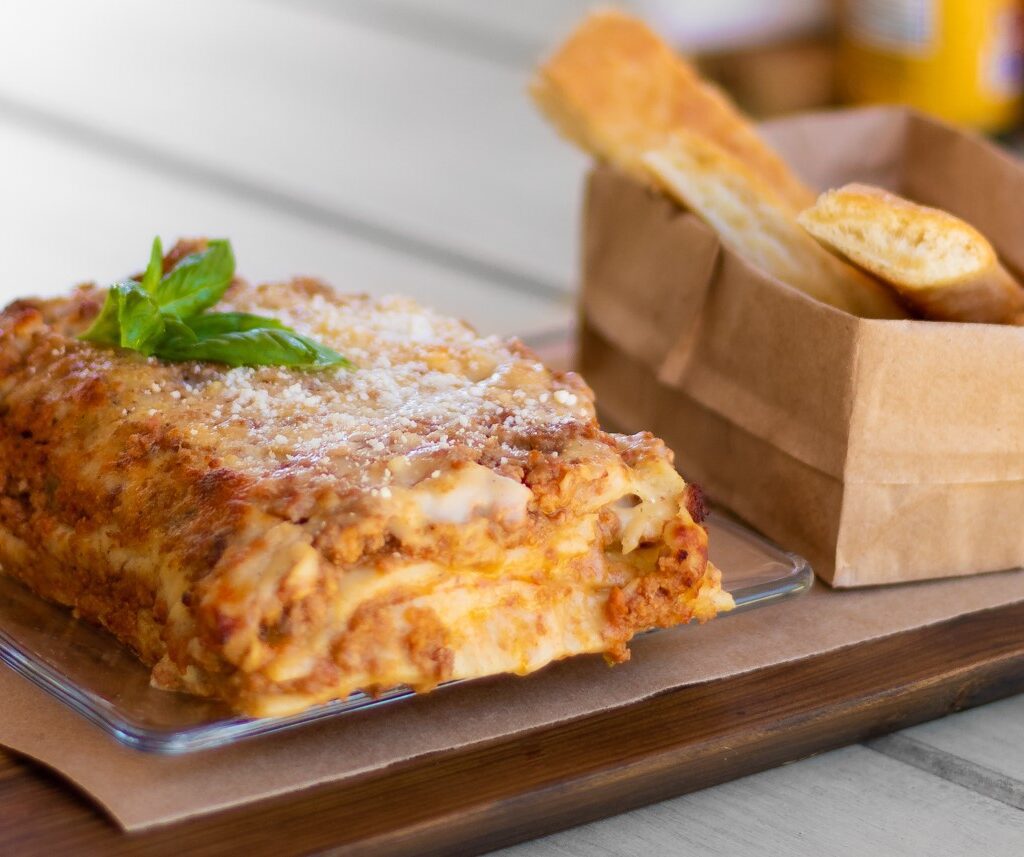 By Sun Divers Roatan / December 06, 2022 /
Blogs
When you've got the post-dive munchies, we know which restaurants in Roatan should be on your list.
There is world-class diving in Roatan, adventurous activities, fun night life, and serene natural settings. But one of the most common questions divers always ask is "Where are the best places to eat in Roatan?"
We get it. A big part of traveling is experiencing the food and culture of another country.
Chef and world traveler Anthony Bourdain– famously known for his Parts Unknown series – once said "I think food, culture, people and landscape are all absolutely inseparable." And we couldn't agree more.
People come to Roatan for a variety of reasons. But the ocean and the food usually sit squarely at the top of the travel priorities.
Just like diving, the challenge of having an incredible dining experience is finding the best spots.
What makes us experts on where to eat in West End, Roatan?
Our location gives us a great perspective on the topic. And we also have a few resident experts, a.k.a. our dive tribe of instructors, captains and local customers who are enjoying the Roatan food scene daily.
Sun Divers sits perfectly on the beautiful Half Moon Bay beach in West End and is surrounded by over forty restaurants and street vendors. The food scene in West End is the most diverse on the island. It ranges from your traditional Honduran meals and cheap street food eats, to fancy steak houses and gorgeous destinations serving tropical drinks with sunset views. Whatever you are hankering for, you're sure to find it within a short walk. And we've likely already been there, done that and can tell you if it's worth adding to your Roatan food tour.
How we chose the Top 10 Best Restaurants in Roatan | West End 
We created a thorough list of local restaurants from up and down the mile-long West End strip which totaled 36 options. The list was sent to our staff and local customers asking them to rank each restaurant in order from their #1 choice to their last. Each restaurant's score was determined by their average ranking.
The justification for everyone's rankings is very different. Some might prefer fine dining, others the cocktail scene, and some lean heavily on the cheap eats. But the end result is a great starting point for you to choose your own dining adventure.
Focusing on just 10 restaurants proved incredibly challenging. So, here's a bonus: we're giving you our dive tribe picks for the Top 15 best restaurants in Roatan's West End.
Check out the list below and don't hesitate to jump into the debate. We want to hear your opinions. What did we leave off of the best places to eat in Roatan list?
Top 15 Best Restaurants in Roatan
#1 Sandy Buns
What makes Sandy Buns special: Located in the heart of West End, Sandy Buns serves breakfast and lunch. It's owned and operated by a former Texas couple Tim and Shantal Dolan. Just like in Texas, the portions of everything on the menu are "bigger."
Enter Sandy Buns and the first thing you notice is the size of the plates served to other guests. Watching a Dirty Bird Chicken Sandwich or a Rough Night Breakfast sandwich will have you drooling like one of Pavlov's dogs. Their BBQ brisket is the stuff and making a stop for BBQ Country Saturday is never a bad idea.
This isn't just a case of achieving a food coma. The food at Sandy Buns – and we mean ALL of the food – is drool worthy. No other place in West End (many would argue the entire island) has the reputation for pleasing countless hungry divers and tourists. Our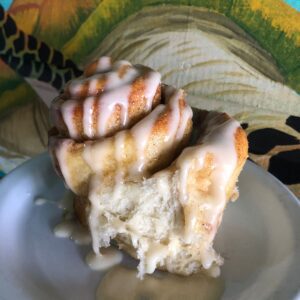 dive tribe is no different. With nearly 90% of voters ranking Sandy Buns in the top 5 they are the runaway #1 best restaurant in Roatan's West End and should not be missed.
Don't Miss: The entire menu features one incredible meal after another. But if you must have only one thing, do yourself a favor and get a Cinnamon Roll. You can also order it ahead to have served as a lunchtime dessert.
Pro-tip: Upgrade your fries to Garlic Sweet Potato Fries. You'll thank us!
Best enjoyed: As a post-dive lunch or as the hangover cure on a dry day.
#2 Roatan

Oasis
What makes Roatan Oasis special: Nestled on the hillside above West End, Roatan Oasis is the only restaurant on our list that will likely require some type of transportation. The extra effort to get there is well worth it as they were recently awarded Honduras' Best Restaurant by the World Culinary Awards.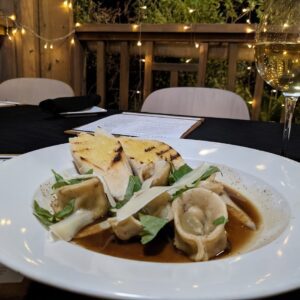 Known for a dynamic, internationally inspired menu and craft cocktails, you'll be hard pressed to find a better dining experience on the entire island. As a testament to the consistent quality, Roatan Oasis ranks #1 with over a quarter of our voters – the most of all restaurants on our list.
Don't Miss: The Roatan Oasis menu changes frequently, but one item has been a constant: the Chipotle Baby Back Ribs. Just ask Sun Divers Instructor Ricky how good they are.
Pro-tip: This place is always hoppin' so be sure to make advanced reservations. Too late? You might try squeezing in at the bar where you can watch the craft cocktail mixology in action.
Best enjoyed: When celebrating something special or treating yourself to a nice night out.
#3 Sundowners Beach Bar
What makes Sundowners special: Sundowners is an island icon. Situated right on the beach in Half Moon Bay, Sundowners is the sunset beach bar of your dreams. Caribbean sunsets, swaying palm trees, toes in the sand and a drink in your hand.

Sundowners features a full menu of wraps, sandwiches, and burgers (buns from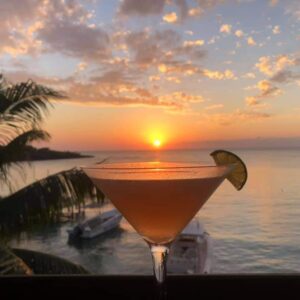 Sandy Buns) as well as an extensive list of tropical cocktails. And don't miss the local music most evenings. Whether you are winding down after a long day in the sun or kick-starting an evening exploring West End, Sundowners should make your daily agenda.
Don't Miss: Roatan's traditional island cocktail  the Monkey La La, combined with a Half Moon Bay sunset and your toes in the sand.
Pro-tip: If you bring your own insulated tumbler, they'll fill it with your drink of choice. It'll keep your bevvy chilled and you'll look like a local.
Best enjoyed: When you want an ice cold beer and burger after a day of diving, or want to jump start your night with a sunset cocktail and some live music.
#4 Pazzo's
What makes Pazzo special: There are only six tables, the pasta is homemade, and you can bring your own wine. Chef and Owner Johnny Pedretti brings authentic Italian cuisine to the island in a quaint setting where you WILL need a reservation. Each dish is expertly crafted with simple ingredients, but exceptional skill. Check any review of Pazzo and you will inevitably see quotes that compare the dishes to those that can only be found in Italy.
One word describes dining at Pazzo "Spettacolare!"
Don't Miss: All of the Pasta dishes are delectable, but you really are missing out if you don't start with the Beef Carpaccio.
Pro-Tip: We're serious about the reservations. Make them well in advance and don't be late!
Best enjoyed: When you want a nice meal in a truly local setting
#5 Drunken Sailor
What makes Drunken Sailor special: Don't be fooled by the name… this is not a bar (although they make a tremendous Campari Spritz). The owner is from Northern Italy and brings an authentic dining experience to Roatan. The Drunken Sailor is smack in the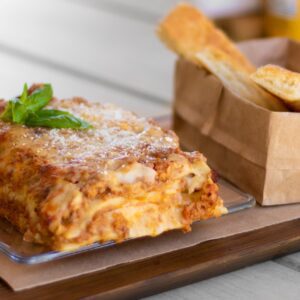 middle of West End. No matter which way you are traveling through the city, you will stumble across this Italian gem. When you see it, trust me, go no further. The pasta is homemade, the pizza is some of the best in the area, and gnocchi is tender, ethereally light, nicely potatoey, and paired with a selection of homemade sauces.
Don't Miss: The lasagna. Especially if you brought your appetite or want leftovers for lunch. It will rival any made by an Italian grandmother.
Pro-tip: If you don't have a big appetite, share a main so that you can grub down on one of the delicious Cristini Mistis that come sweet or savory. And dessert, of course!
#6 Creole's Rotisserie Chicken
What makes Creole's Rotisserie Chicken special: Located on the Southern end of West End, Creole's is the islands go-to for the most highly rated rotisserie chicken. The prices are very reasonable and the large selection of sides, make Creole's a winning dining experience for everyone. You need to be early, though! There are limited chickens available each night and if you aren't there by 7pm, its likely the doors will be closed.
The island style outdoor seating under the trees, a gang of local dogs and cats (well fed and taken care of) and right across from the beach gives you a true sense of dining in paradise. For $20 you can get an entire chicken with four sides… probably one of the best deals around.
Don't Miss: The Desserts – As in any and ALL of the Desserts
Pro-tip: A whole chicken comes with four generous sides – enough to feed 3-4 people.
Best enjoyed: When you want to take an early stroll to dinner through West End to take in the energy and spirit of island life on Roatan.
#7 Loretta's Island

Cooking
What makes Loretta's special: Loretta built her own small local dining patio in her yard in Half Moon Bay in 2021 due to so much demand for her home style island cooking. Loretta's authentic island food away from the tourist spots makes it a favorit local restaurant in Roatan. It is a hidden gem and Loretta is a star local chef.
Loretta's features a menu of island favorites including the best fried chicken, perfectly seasoned beans & coconut rice, tender coconut shrimp and an amazing blackened fish. It's hard to pick a favorite, just ask Sun Divers captains and instructors who order lunch from here at least once a week.
Don't Miss: The Lobster Pasta is over-the-top rich and oozing with creamy goodness.
Pro-tip: If you spend your day on one of the fishing charters, you can bring your catch to Loretta and she will whip up a dish that will knock your socks off.
Best enjoyed: Breakfast, lunch or dinner. But early in your trip because it is a place many of our divers choose to enjoy more than once!
#8 Ginger's

Caribbean Grill
What makes Ginger's special: Gingers is tucked into a picturesque alcove in Half Moon Bay. They have a great menu of burgers, sandwiches, wraps, wings, and salads – but the main attractions are their casual fish dishes. Owners Jeff and Ginger have a commitment to sourcing fish sustainably and buy fish from local fisherman to create all sorts of delicacies depending on the catch of the day. We often get the question "where is the best seafood" – the typical response is "Gingers".
They also feature a great bar to enjoy sporting events, live music, and meeting the local community.
Don't Miss: Lionfish tacos. You know Lionfish are invasive and we can all do our part saving our reef by consuming as many as possible.
Pro-tip: Looking for somewhere to get great food and catch your favorite sports team? Give them a call, they're sure to be playing all the popular games on their big screen.
Best enjoyed: When you want to spend the day lounging on a beautiful tropical beach, eating, drinking, swimming and sunning.
#9 Yahongreh
What makes Yahongreh special: Yahongreh is the smallest restaurant on the list, but has one big winner on the menu: The Baleada, a Honduran favorite food. These baleadas are stacked with goodness: eggs, beans, cheese, the meat of your choice, avocados, and tomatoes. Not only is this the biggest, best baleada available, but it is also ONLY $2 making it a favorite of the cheap eats in Roatan. There is no better deal than Yahongreh on the island when you are looking for a filling breakfast, lunch or snack at a remarkable price. While the baleada is the star of the menu, you can also find breakfast bagels, banana pancakes, and a selection of fresh tropical juices. Yahongreh is tucked in the Chili's hotel grounds and they only serve breakfast and lunch.
Don't Miss: Assuming you are having the baleada, don't miss the homemade Chile Cabro (Habanero Pepper) sauce to spice up your life. It'll likely be in a syrup bottle which can be a little confusing, but the flaming hot yellow color can't be missed.
Pro-tip: This is a cash only joint accepting USD or lempiras. But make sure your US dollars are not ripped and you have enough to tip the staff member on duty who is usually hustling to take orders, cook, prep, clean up all on their own.
Best enjoyed: When you want quick and cheap, but satisfying meal before the dive day starts or in between dives.
#10 Stowaway

Gastrobar
What makes Stowaway special: Stowaway is the newest entry in the West End dining scene and almost immediately propelled into the top 10 dining experiences. Located well off the main drag in the neighborhood north of Half Moon Bay, you are going to ask yourself "did we go the wrong direction?".
Just keep going, we promise the search will be worth every step. The space is small and unassuming, but also romantic. The Mediterranean-inspired menu changes daily with locally sourced ingredients and, by far, the most creative menu in town. It would likely do no good to list a favorite since it may be gone tomorrow, but a few examples of the gastro genius at Stowaway include Spinach & Mushroom Cannelloni, Pear & Blue Cheese Quiche, mussel croquettes, and brie fingers to name a few. All dishes are cooked to order right in front of you.
Don't Miss: The frozen Sangria is equally unique and will get your dinner off to the right start.
Pro-tip: Save room for dessert. Literally every creation made by Chef Alionka is pure gastronomical delight.
Best enjoyed: When you're in the mood for wining & dining.
#11 Argentinian Grill
What makes Argentinian Grill special: Technically there are two locations – one in West End and one in West Bay. The menus are the same, but you can't beat the beach seating in West End. The romantic setting between palm trees overlooking Half Moon Bay under the stars is what Caribbean dreams are made of.
As the name suggests, the Argentinian Grill is all about the grilled meats including all varieties of fine steaks, pork, chicken, fish, shrimp and lobster. All are grilled over an open flame prominently featured in the dining room of the restaurant. The open space is great for groups and couples alike.
Don't Miss: The West Bay location for daytime lounging & lunch on the beach.
Pro-tip: Don't be fooled by the exceptional dinner menu, they serve a great breakfast and lunch also.
Best enjoyed: During sunset in West End or on a dry day where you want to work on your tan while treating yourself to delicious cuisine and cocktails in West Bay.
#12 Café Escondido
What makes Café Escondido special: Café Escondido is the first café on our list of best places to eat in Roatan – and earned its position by offering a menu focused on healthy options in addition to a great upper-deck setting that overlooks the water in West End. You can find Café Escondido above West End Divers in the middle of town.
Once you find your way in, you will be welcomed to a very comfortable setting great for meeting friends, hooking into the wifi to get some work done, or just enjoying a great cup of coffee, fresh smoothies, and a healthy breakfast or lunch featuring salads, rice or noodle bowls, and a selection of great sandwiches.
Don't Miss: The banana pancakes with a side of vanilla ice cream.
Pro-tip: Bring your laptop or book…this is a great place to chill while you grab a coffee and a bite
Best-enjoyed: When you're looking for a relaxing lunch spot with great views
#13 Crisp
What makes Crisp special: It is admittedly difficult to find a healthy option on the island. And why would you when you are on vacation?! But sometimes, your body needs a break from the fried foods, baleadas, and sweet treats. Or maybe your just truly blessed with a love for healthy food. Whatever the reason, this is one of the healthiest yet still delicious restaurants in Roatan.
As a relative newcomer to the dining scene, and an outlier who is not on the main strip (located in the Coconut Tree Plaza at the entrance of town), Crisp has quickly become the go–to for a healthy meal.
Crisp offers a great selection of Poke Bowls, Cold Pressed Juices, Smoothies, Health Shots, and salads. The location is convenient with ample parking (a rarity) and the dining room is colorful, comfortable, and chic – regularly featuring new local art for sale.
Don't Miss: The OG Poke Bowl featuring fresh local Tuna
Pro-tip: As an excellent option for those who are vegan, vegetarian, gluten-free, nut-free, pay attention to the icons on their menu showing you which options fit your dietary preferences.
Best enjoyed: When you want natural ingredients that are fresh, light and crisp (hence the name)
#14 Café de Palo
What makes Café de Palo special: You simply will not find a more serene place to relax than at Café de Palo. They are located at the very end of the road in Half Moon Bay tucked inside the Arco Orquideas hotel. You step into the café and it's like stepping into the heart of a magical jungle. You'll find yourself surrounded by tropical foliage, big windows open to the breeze rolling off Gibson Bight, and a dining space that can only be described as enchanting.

You can sit there for hours while you sip on a latte or any of their creative cocktails. Now that you are here, there is no rush to leave. Simply kick back and enjoy the serenity – and the food. They are open for breakfast and lunch (but closed on Tuesdays).
Don't Miss: The Coconut Margarita is dangerously delicious
Pro Tip: While the inside is such a serene setting, be sure to consider dining on their outdoor patio or at the end of the dock. Or at least go take a pic on the hammock swings!
Best enjoyed: When you want a side of serenity with your meal
#15 Junior

'

s Patio
What makes Junior's Patio special: Restaurants in Roatan include a fair share of pizza joints, but Junior's Patio (named for pizza chef and owner Junior) takes the top spot in our rankings. Junior has taken a piece of land next to a parking lot at Coconut Tree Plaza and turned it into a romantic courtyard and patio where you completely lose track of your surroundings once you enter.
The creative outdoor ambiance is only half the draw. Junior uses only the best ingredients and features a menu of creative pies to satisfy the most discerning of pizza connoisseurs. His thinner crust variety isn't as heavy as other pizzas and allows the flavors of the sauce and toppings to take center stage. This is gourmet pizza at its best.
Don't Miss: Add the garlic oil. Need we say more?
Pro-tip: BYOB or any other alcoholic bevvy you might want. They'll even put it in the fridge for you.
Best enjoyed: After an incredible Roatan night dive. Only Junior's pizza comes close to topping the sensory overload of the String of Pearls.
Honorable Mentions | Top Restaurants in Roatan
Okay, we just couldn't help ourselves. There are SO many good restaurants in Roatan, we had to throw a few more of our favorites in at least for an honorable mention.
Mila del Mar at The Beach House: One of the newest entries in the dining scene in the recently renovated spectacular Beach House Hotel. Sitting two stories above the beach in Half Moon bay, there isn't a better sunset view from a restaurant in Roatan. Especially in the summer when the sun sets directly in the middle of the bay. They feature an excellent food menu and creative drink menu – including a weekend sunset happy hour on the dock.
Pura Vida: Another newcomer that will undoubtedly break into the top of the list, this Costa Rican gem sits on Half Moon Bay next to Ginger's. We can't decide what is better, the food or the sangria… so get both. Try the Rondon soup or Wrapped Snapper for a true taste of Costa Rica… and don't forget the Tropical Sangria.
Seawiches Lounge Bar: Roatan's first lounge bar, Seawiches is located on the main street in front of the beach. You can find a very creative selection for meat and vegan dishes. The menu is clever and the setting is completely unique featuring a house DJ on the weekends to kickup the lounge vibe.
Anthony's Chicken: Often considered the rival of earlier ranked Creole's, you will find Anthony's Chicken has cornered the market on Jerk Chicken style rotisserie. Ask anyone who has spent any time on the island and you will run into a heated debate to whose chicken is better. To us, its just a matter of how much spice do you like. Another plus for Anthony's Chicken is they are reliably open later in the evenings.
Lily Pond House: No place on the list is quite like Lily Pond. During the day, you could poke your head in and the setting appears dark, but at night it transforms into the most romantic space on the island as far as restaurants in Roatan go. Owners Zak and Luis have created a truly charming and enchanting atmosphere to enjoy some one-on-one time with your partner.
See, we're really experts in the two things that matter most on vacation: diving and eating. Now that we've planned the restaurants in Roatan you're going to try, let us know how else we can help with the rest of  your trip planning!