DIY Save-a-Dive Kit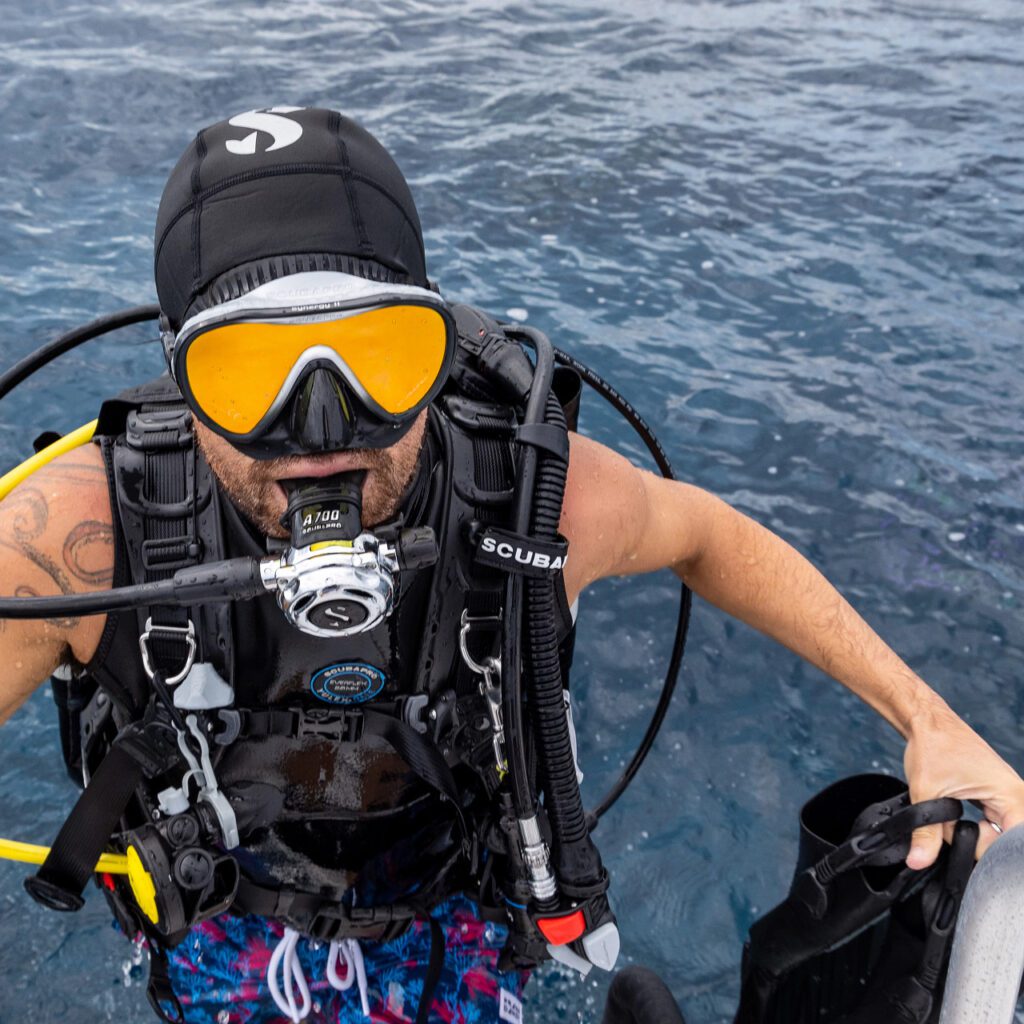 By Sun Divers Roatan / December 13, 2022 /
Blogs
Wondering what a save-a-dive kit is and why you should always dive with one? Read on!
Imagine this: you're on your dream dive vacation (in Roatan, duh!) and you're about to dive one of the destination's most iconic dive spots. You're all geared up and go to put your mask on. Boom, the strap busts! Now, any good dive center is going to have a spare kit with a mask that will at minimum do the job. But, what if they don't or someone else is already using the spare? Are you going to miss this dive you've been waiting to check out all week? Heck no! You're going to have a mask strap in your save-a-dive kit. And not only are you going to continue with the dive as planned, you're going to have YOUR favorite mask to see it with!
What is a save-a-dive-kit? 
A save-a-dive-kit is a travel kit that contains the basic tools and parts needed to make non-technical, dive equipment repairs. Common malfunctions that a save-a-dive kit can help repair include busted O-rings, a torn mouthpiece, snapped mask or fin strap. All small issues, but issues that can be the difference between getting to make a dive or not.
Where can you get a save-a-dive-kit?
You can likely find a pre-assembled save-a-dive kit at a local dive center or online. And it should contain all of the essentials. But you'll pay for the pre-packaged convenience. Why pay more, when you can easily make a DIY Save-a-Dive Kit with materials you may already have -and with materials that are specific to your personal equipment and liking.
What's in a save-a-dive kit? 
There are a few essentials that your save-a-dive kit should have (at minimum):
O-rings
An extra mouthpiece and zip tie
Mask strap
Fin strap
Double-ended bolt snap hook
Defog
Dry case to store save-a-dive kit contents
These items will cover the most common gear snafus and what you should have in your kit at minimum. If you want to be uber-prepared, check out our Complete Save-a-Dive Kit checklist. And if you're a technical diver, photographer you'll obviously want to add equipment specific to those activities.
What else should you pack for your dive trip?
Want to make sure you have all the equipment essentials for your upcoming trip? Check out our Dive Gear Packing List.
Don't have your own gear, but wish you did? Sun Divers is a certified Scubapro dealer and we offer our customers great deals, as well as direct shipping. Scope out the ScubaPro gear deals! 
Now that you know what to bring on your next dive trip, it's time to start planning it .