Sun Divers Charity Golf Tournament Shatters Fundraising Goal for SOL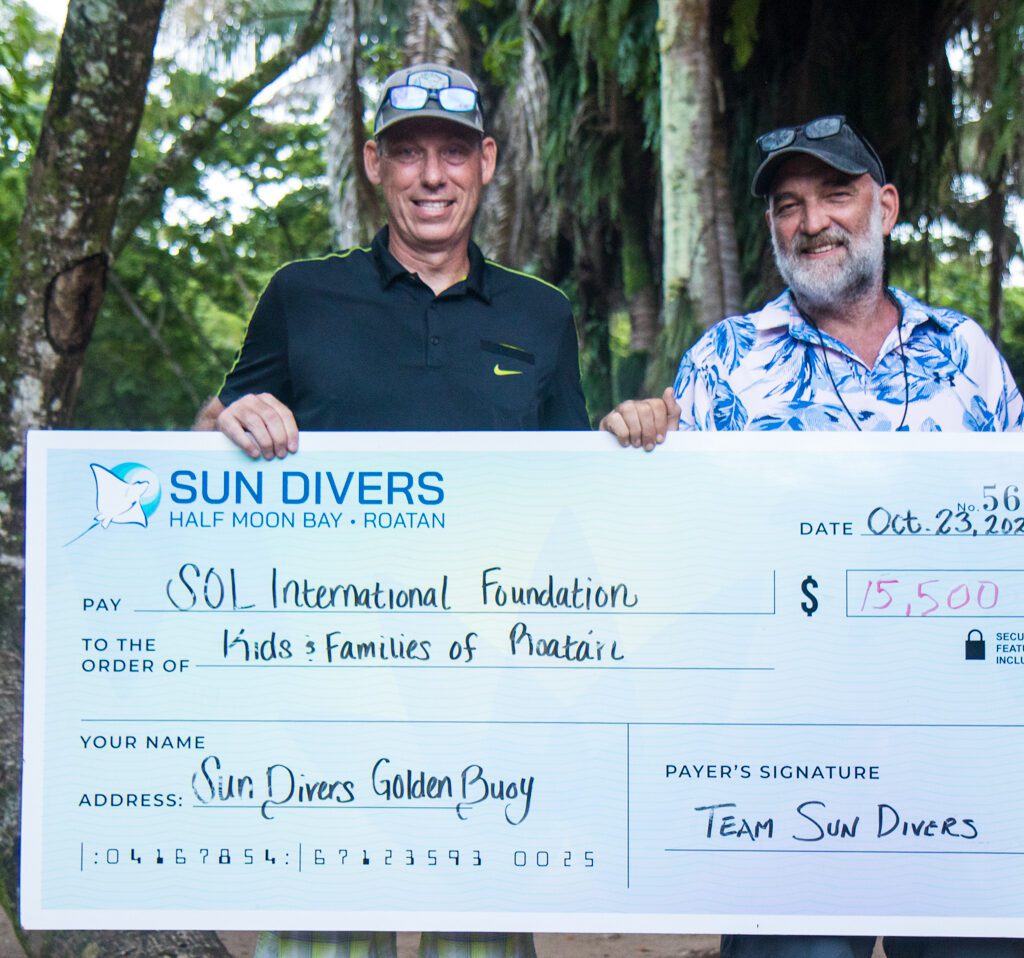 The 6th Annual Sun Divers Charity Golf Tournament started in the way no golf tournament should start: with a downpour. But the clouds parted and skies cleared, making it an exceptionally beautiful day for golf. And nonetheless, Team Sun Divers managed to still "make it rain" in the best way for the SOL International Foundation.
The tournament, held on October 23, 2022, raised a whopping $14,500 in the form of event registrations,
sponsorships, individual donations, and a the 'Chip' in For Charity hole contest put on by Destileria La Zona.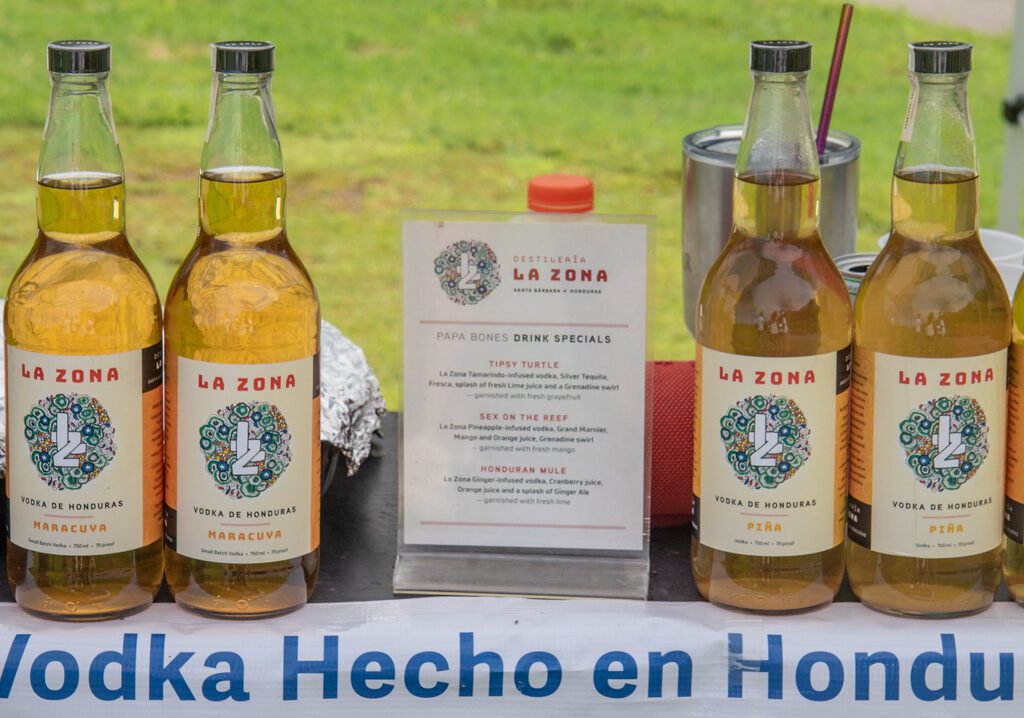 Additionally, Sun Divers dive equipment partner Scubapro made an in-kind donation valuing $1,000 in scuba kits for the kids of SOL. This brought Sun Divers entry into the Golden Buoy Competition to a grand total of $15,500. Not familiar with the Golden Buoy? Learn about this local dive shop competition that benefits SOL.
The money raised supports SOL's programs such as the Happy Tummies Active Minds breakfast program, organized sports and scholarships.
While SOL and Roatan's kids were the most important winners of the day, they weren't the only ones. The tournament featured 10 hole prizes, a first and second place team, along with a "biggest loser" prize for the last place team. Winners were announced at an awards ceremony hosted by Roatan Island Brewing Co.
TOURNAMENT WINNERS
First Place: Russ Regentz, Sam Burgin, Bo Shomaker, Kirk Herrick
Second Place: Dennis Fehler, Denny Hynes, Rik Gary, David Santa
Last Place: Team "PAR-TEE GRLZ": Loren Welbourne, Cindy Carter, Melissa Benfield, Elise Piatkowski
The day also featured breakfast sandwiches courtesy of Sandy Buns Bakery, mimosas and a "first shot" coffee liquor drink courtesy of Destileria La Zona. And photographer Monique Tareé of Roatan Moments Photography, made everyone's golf games look good!
"We're overwhelmed by the generosity of our business partners, customers and friends. Everyone's contribution is going to one of Roatan's most important non-profit organizations, and will make a real difference in the lives of Roatan's kids," Sun Divers Owner and Golf Tournament Coordinator Shannon Shuman said.
"We're determined to grow this golf tournament into Roatan's premier event with even more hole experiences and prizes, as well as continuously growing the support for SOL."
Stay tuned for photos from the event and a save the date for the 2023 event.